Area Appraisal Services, Inc

Divorce Appraisals
BETHESDA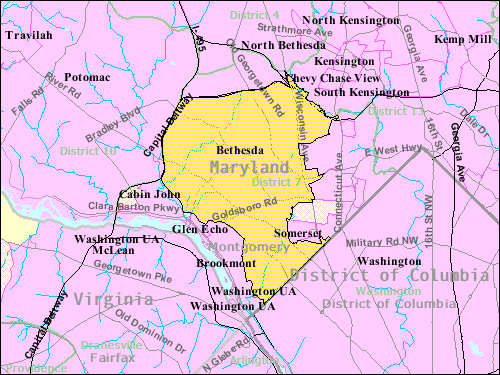 Finalizing a divorce involves many decisions, including "Who gets the house"? There are generally two options regarding the house - it can be sold and the proceeds divided, or one party can "buy out" the other. In either case, one or both parties should order an appraisal of the residence. Divorce appraisals require a well supported, professional appraisal that is defensible in court. When you order an appraisal from us, you are assured that you will get the best in professional service, courtesy, and the highest quality appraisal. We also know how to handle the sensitive needs of a divorce situation.
Attorneys and Accountants rely on our values when calculating real property values for estates, divorces, or other disputes requiring a value being placed on real property. We understand their needs and are used to dealing with all parties involved. We provide appraisal reports that meet the requirements of the courts and various agencies.
As an attorney handling a divorce, your needs oftentimes include an appraisal to establish fair market value for the residential real estate involved. Often the divorce date differs from the date you order the appraisal. We are familiar with the procedures and requirements necessary to perform a retroactive appraisal with an effective date and Fair Market Value estimate matching the date of divorce. The ethics provision within the Uniform Standards of Professional Appraisal Practice (USPAP) binds us with confidentiality, ensuring the fullest degree of discretion.
In this divorce example there can also be a combination of asset and cash division, In all examples, both parties should insist on a divorce appraisal of all the real and personal properties. A real estate appraiser is not qualified to automatically appraise your property and can be impeached as the expert witness UNLESS he has separate requirements and education that qualifies him to appraise property. A divorce appraisal requires an appraiser that is accredited to do real property. All divorce appraisals will require an appraisal that is certified by an accredited divorce appraiser but most of all the appraiser must prepare a report that is irrefutable if litigation should follow. I have been qualified as an expert witness in Maryland. We do divorce appraisals in Bethesda

Link to Real Estate Resources for Divorces

Testimonials
"I have engaged Mr. Rochkind on several occasions as an expert to appraise real property in contested divorce litigation. He has always been prompt for appointments and has provided detailed reports in a timely manner. His reports have been praised not only by the client for whom I engaged his services, but also by my opposing counsel. I highly recommend Mr. Rochkind, and intend to employ him again in the future." Steven Gaba, Esq. – Gaba Law Firm Sgaba@aol.com
"Stephen provided a very professional, thorough appraisal promptly and at a very fair price" Scott Gardner, Esq. - Law office of Scott Gardner Scottgardnerlaw@aol.com
Stephen Rochkind, SRA

---
Divorce Appraisals for Divorce start at $650.
Free Written Quotes -$25 off First Order
- Typical Fees are $450-$700 - Free phone consultation - No sales pitch We need this information to do your appraisal Quote. Please send us any additional information you think we should know. Our email address is support@areadc.com We put our quotes in a detailed written PDF and will send to you via email. If you have any question please contact our office via email at Support@areadc.com or by phone at 301-215-7567 Ext. 1 Thank you, Stephen Rochkind, SRA